Hyderabadi Dum Chicken is a rich and flavorful curry which has a thick gravy made by cooking fried onions, yoghurt, cashew paste and many other spices on low heat till everything is blended together to form a rich, silky gravy.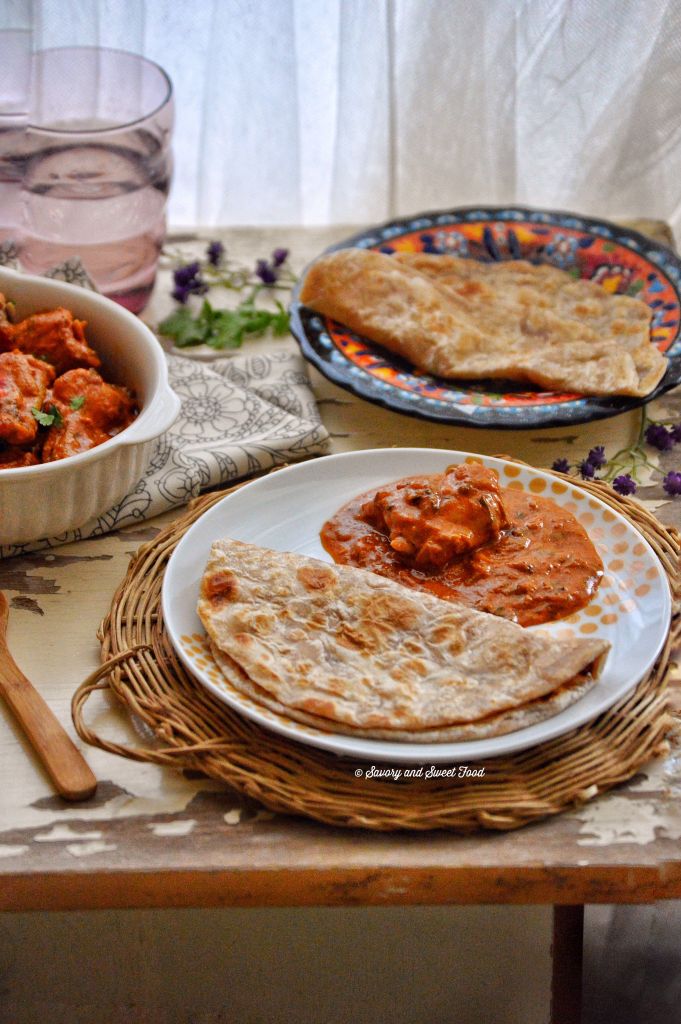 Hyderabadi food is very very tasty. Once you have it, you won't forget the taste. It is one of the most loved and popular cuisines of India. The most famous dish of Hyderabad, which I am sure many of you have tasted or at least heard of is the Hyderabadi dum biryani. You have to have that to get the complete biryani experience.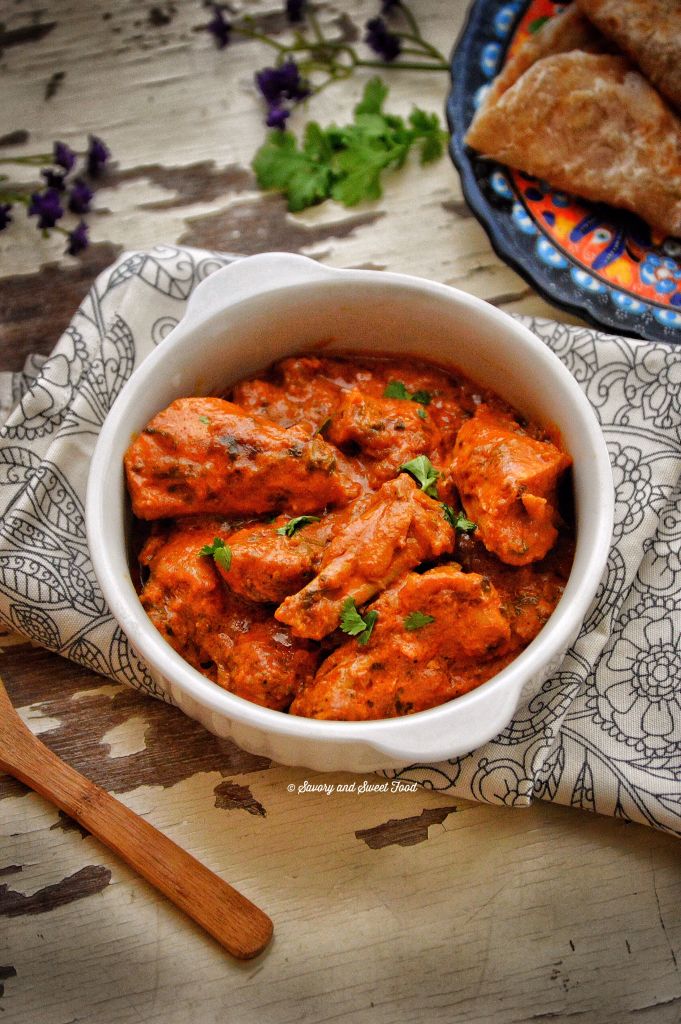 I had made this biryani few days back and I loved the taste of the masala, mainly because of the fried onions. The combination of the onions, yoghurt and the spices was magical. So I thought why not make a curry with these ingredients. So here it is. This curry had a biryani masala taste and it was awesome.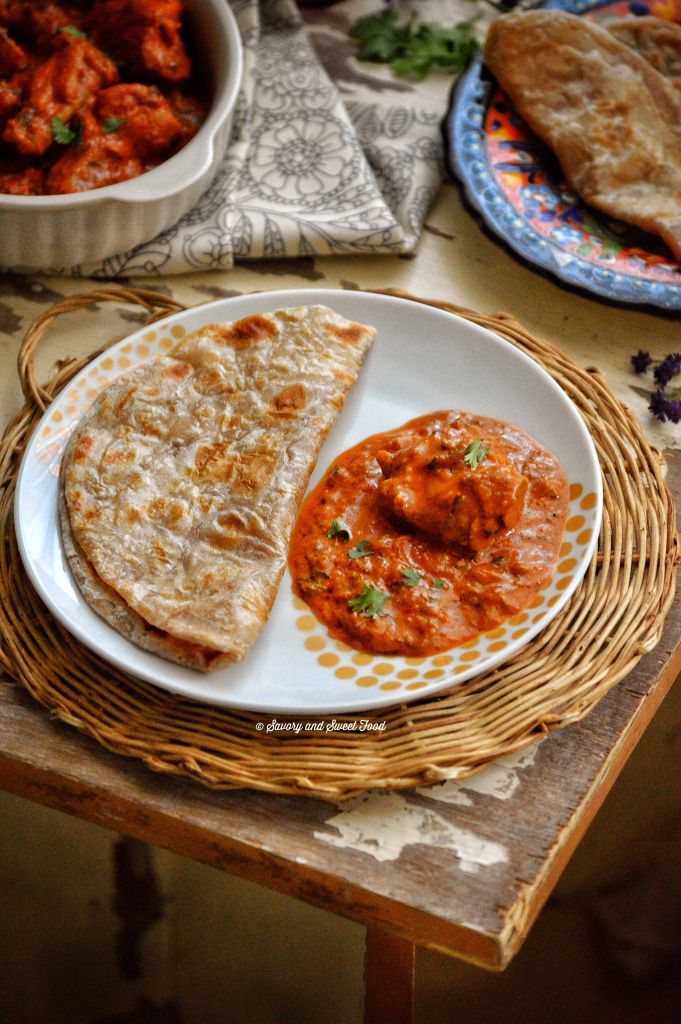 It's very easy to put this one together. The only work you have to do is deep frying the onions. Then just combine all the ingredients and cook on low and its done. A perfect dish to make when you feel lazy to cook and at the same time you are craving something rich and yummy. This is the feeling I have most of the time. 😀
So here is the recipe for this luscious curry. Enjoy! 🙂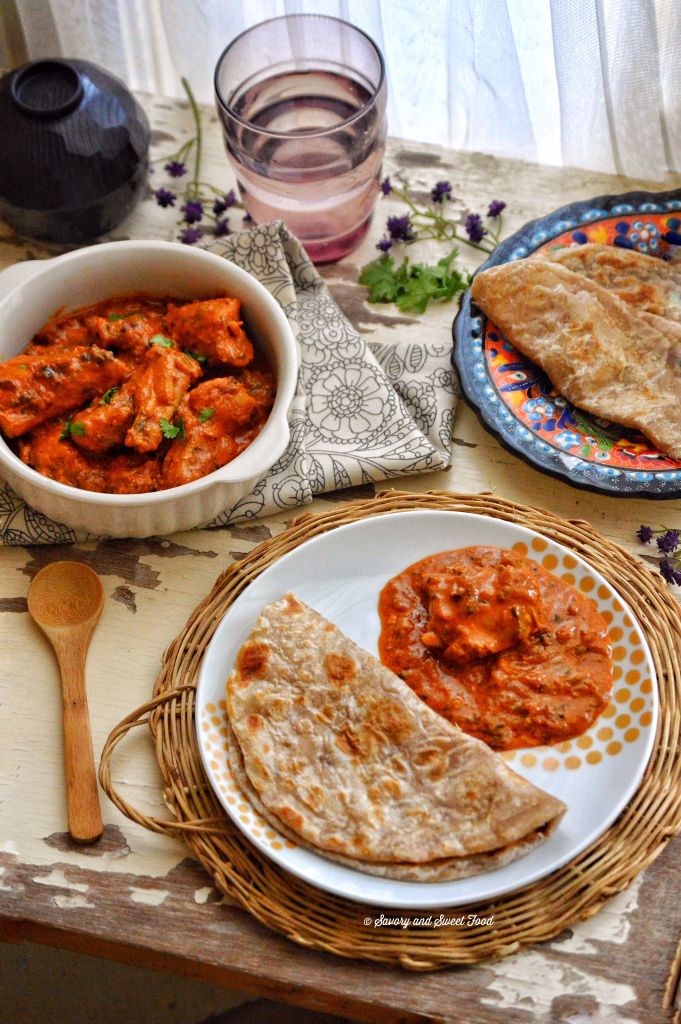 INGREDIENTS:
500g chicken with bones cut into medium sized pieces
1 medium large sized onion sliced thinly
1/4 cup curd
2 tsp ginger garlic paste
1 tsp red chilli powder
1/4- 1/2 tsp black pepper powder
1/4 tsp turmeric powder
1/2 tsp coriander powder
1 tbsp tomato paste
3 tbsp oil
2 tsp cashew paste
salt to taste
NOTES:
You can add more or less water depending upon the thickness of gravy you want.
You can add red food color if you want more color to your curry.
DIRECTIONS:
Deep fry the sliced onion till golden brown and crisp. Make sure that you do not burn the onions. Crush it well.
Marinate the chicken with all the ingredients listed above.
Marinate for 2-3 hours.
Place the chicken in one layer in a pan. Pour 1 cup of water and mix well. Let it come to a boil.
Cover and cook on low for 20 minutes. Open the lid and cook for another 10 minutes till the gravy gets thick and oil separates. If you want more gravy, you can add a half cup of water after the 20 minutes cooking.
Garnish with coriander leaves.
[yumprint-recipe id='186′]