A Gluten Free Flourless Almond and Coconut Cake that's moist, tender and incredibly delicious. It takes just few minutes to whip up this recipe, best for busy days.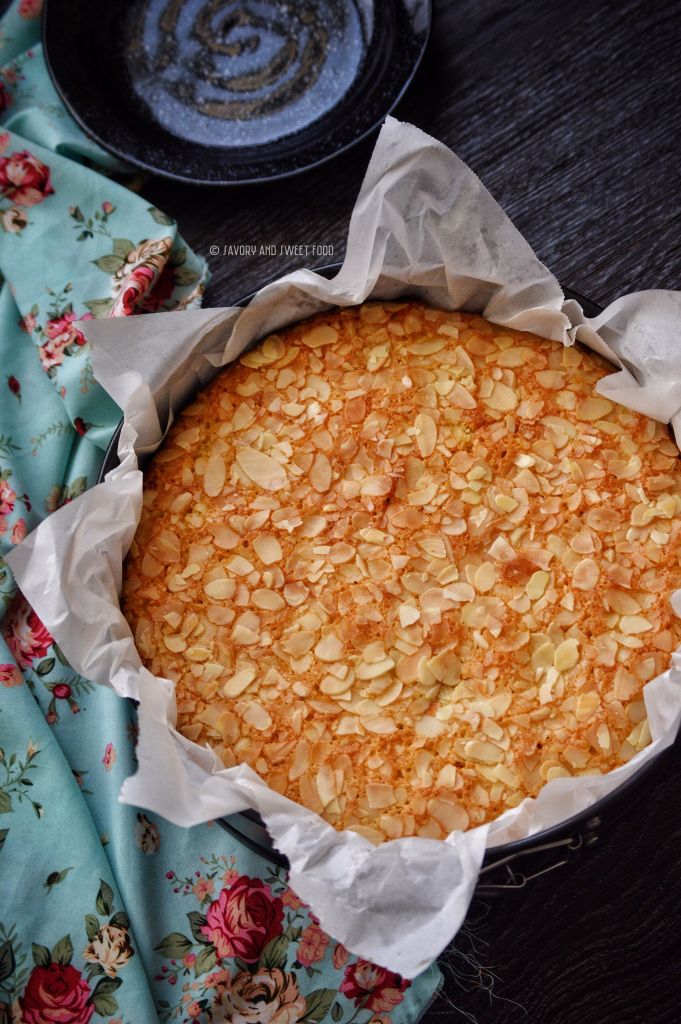 I love this cake, the texture of this cake is ethereal – it's so moist and buttery with the rich flavor from the almonds and coconut. Its more like the Arabic dessert, Basbousa. All those people who are allergic to gluten (like me), this recipe is for you.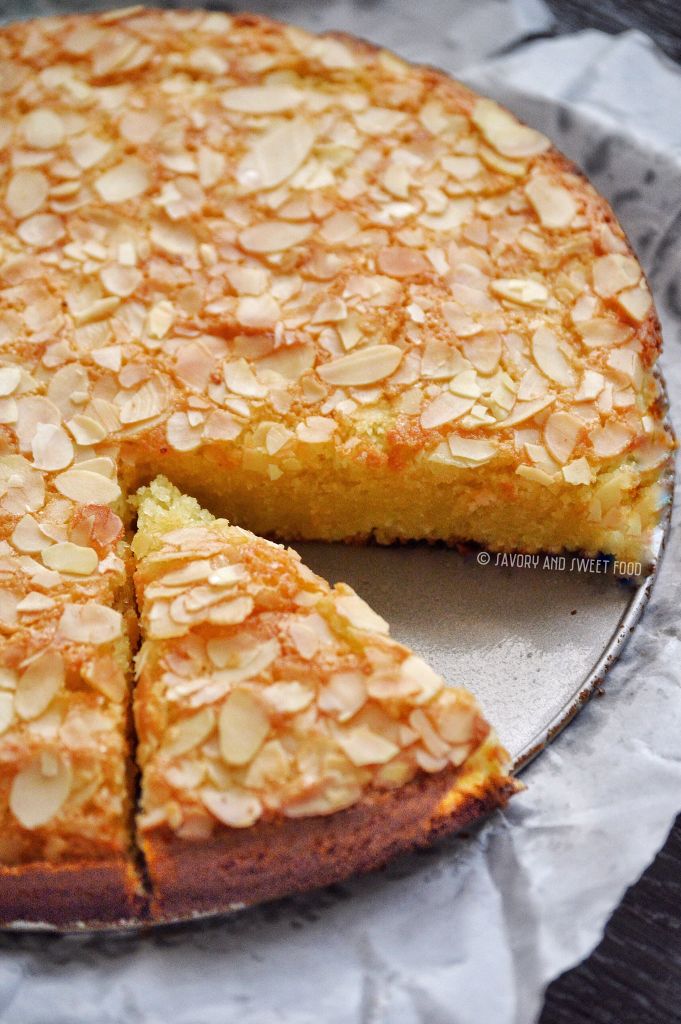 My sister is the one who introduced this cake into our lives. There was a time, about 1 year back when me and my brother were extremely allergic to gluten and dairy. So we had to cut down these two culprits for one whole month. That was one depressing month for me. My sister used to try out different gluten-free recipes and when we visited her house she served this to us and we were too delighted after having a little piece of awesomeness. Even though it had dairy in it, I didn't care. I ate a whole lot of this cake that day.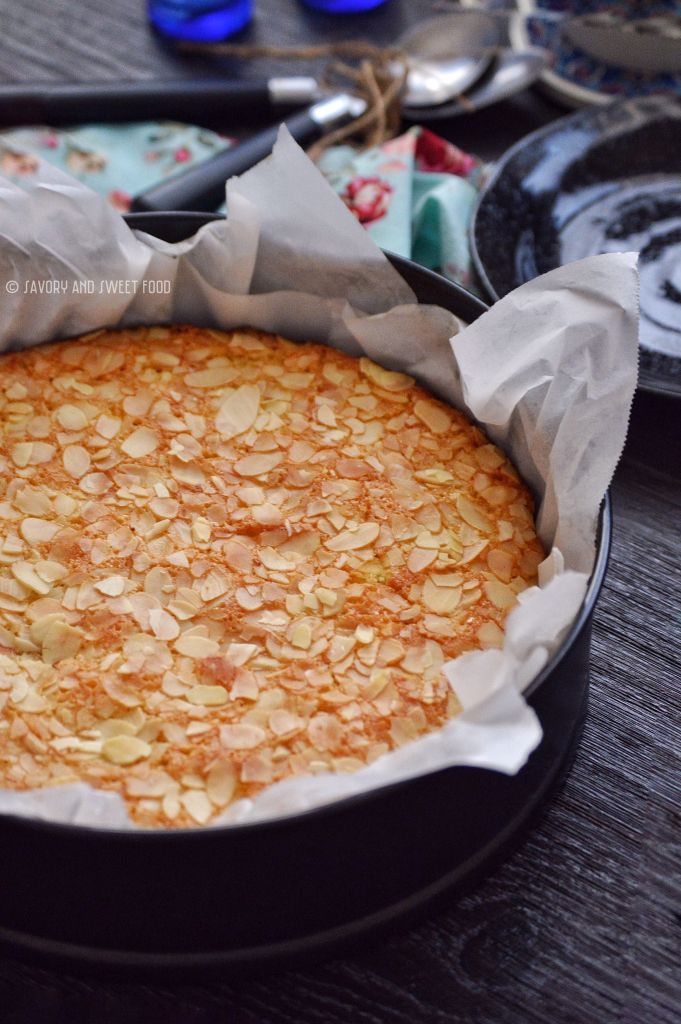 This recipe originally belongs to Belinda Jeffery, who blogs at belindajeffery.com. You guys should check out her space, she has got some amazing collection of recipes. I can't thank her enough for this lovely recipe. I make this cake very often at home, please do try this out. It will be a regular at your place too.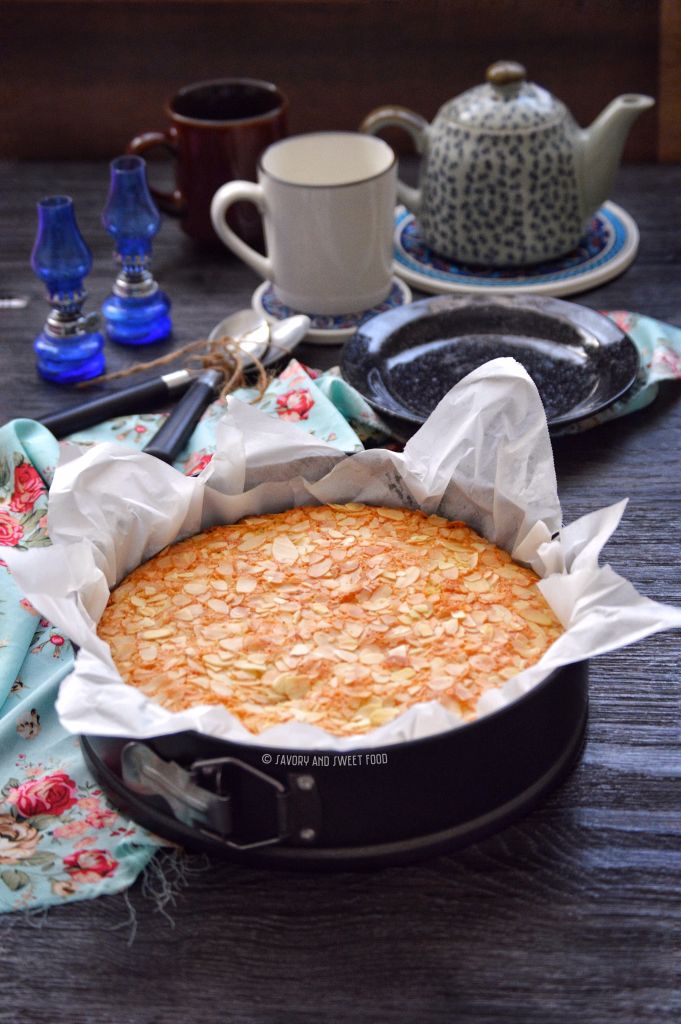 INGREDIENTS:
180g almond powder
60g freshly coconut grated or desiccated coconut
1/4 tsp salt
250g caster sugar
4 eggs (each egg 60g)
1 1/2 tsp vanilla essence
175g unsalted butter, melted and cooled
2 tbsp almond flakes
icing sugar (optional)
NOTES:
This cake freezes very well. You just have to thaw or microwave it when you need it.
It stays in the fridge fresh for a week. You just have to warm it or bring it to room temperature just before eating it.
I like to eat this cake warm.
Instead of almond flakes you can use pistachio flakes too.
DIRECTIONS:
Preheat your oven to 180C.
Butter a 23-24cm springform cake tray and line the base and sides with buttered baking paper. Or butter the base and sides well and dust with flour and keep aside.
In a bowl add almond powder, coconut, salt and sugar and stir well with a whisk until combined well.
In another bowl, whisk together the eggs, vanilla essence till properly mixed.
Then add in the cooled butter and mix till it is completely incorporated.
Tip the butter mixture into the almond mix and stir them together. The batter will be quite loose.
Pour this into the prepared baking pan and spread it out evenly.
Scatter the almond flakes on top.
Bake in the oven for 40 minutes or until the top of the cake springs back slowly when you press it gently.
Cool the cake inside the tin on a wire wrack.
Once the cake gets cooled, invert it onto the rack, remove the baking paper and invert it again onto the serving plate. Sprinkle icing sugar on top if desired.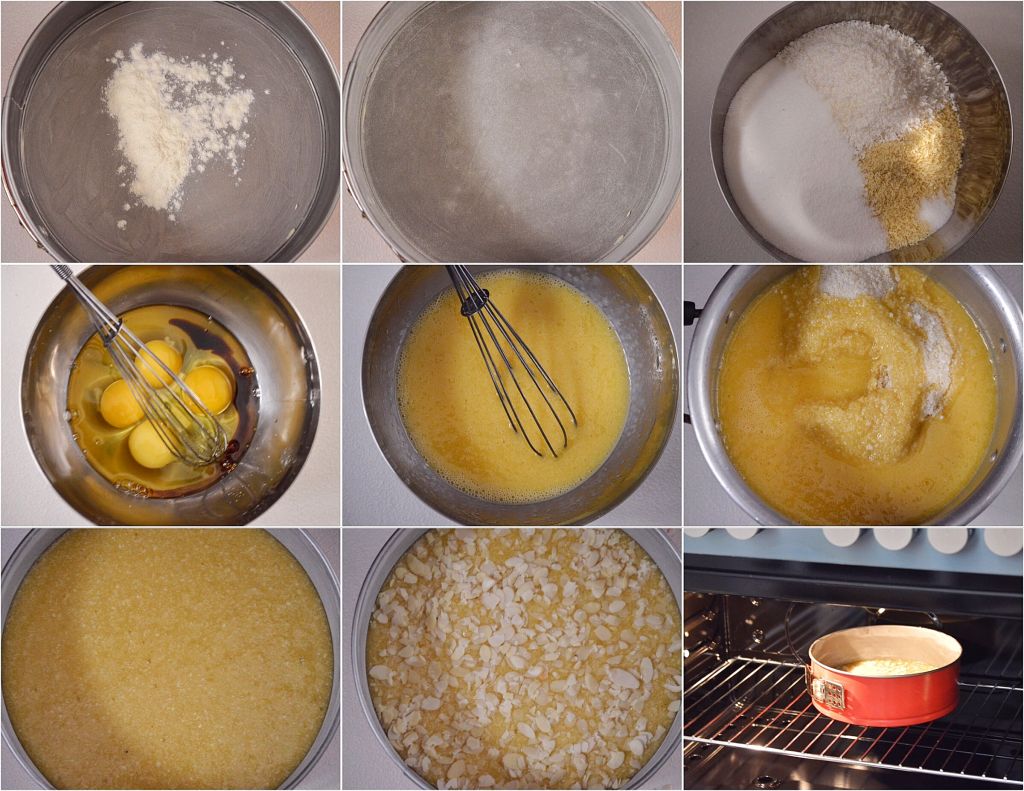 [yumprint-recipe id='229′]