A quick creamy chicken curry which delivers maximum flavors, with minimal ingredients. The key ingredients that impart a unique flavor to the curry are green chillies, curry leaves and butter.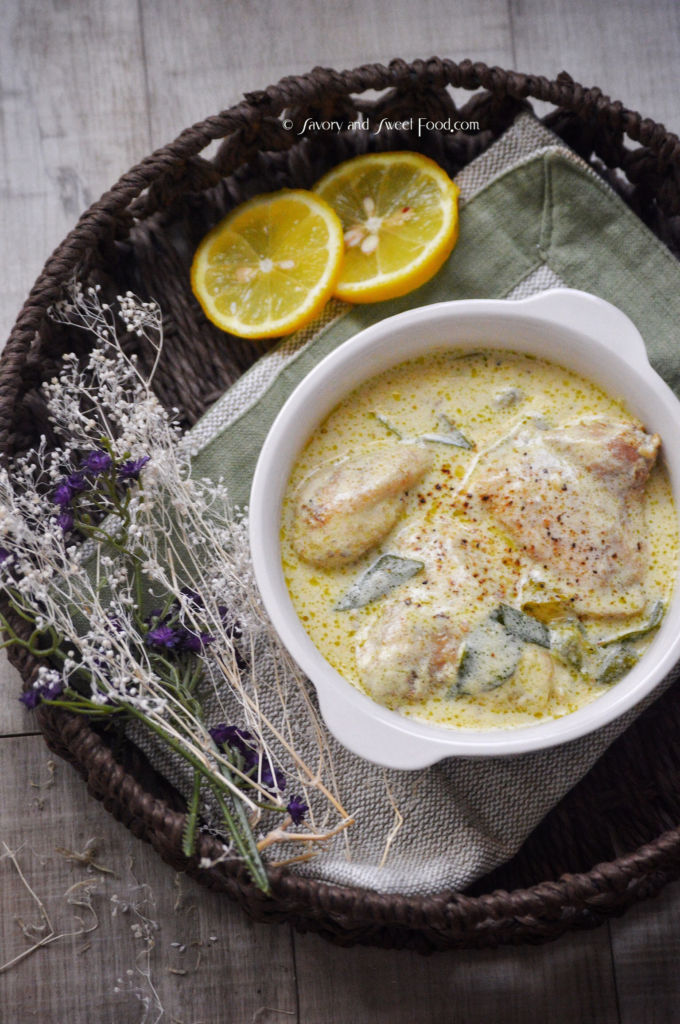 This recipe is best for those busy days, when you have tons of work to do, have no time to cook but you still crave a nice bowl of chicken curry. To make this curry, all you have to do is boil chicken, fry the chicken, make an aromatic creamy sauce with the stock which you got after boiling the chicken, add smother the fried chicken with this sauce and lick your fingers…see? EASY.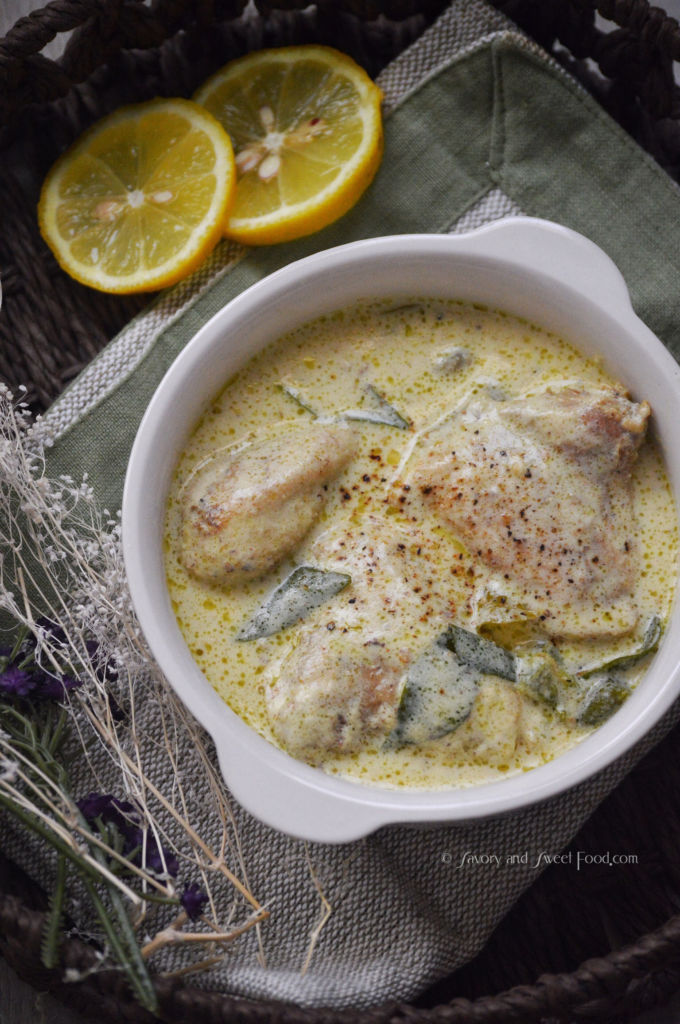 This goes perfectly well with Puris but I think this will be great as pasta sauce or with rice too. I loved the color of this curry, doesn't it look beautiful. I know most of my Instagram followers already fell in love with the look of this curry when I posted it in my Insta stories. That was my first ever Insta story and what a great dish I chose! Thank you each and everyone of you for the tremendous response you gave. Much love to you all 🙂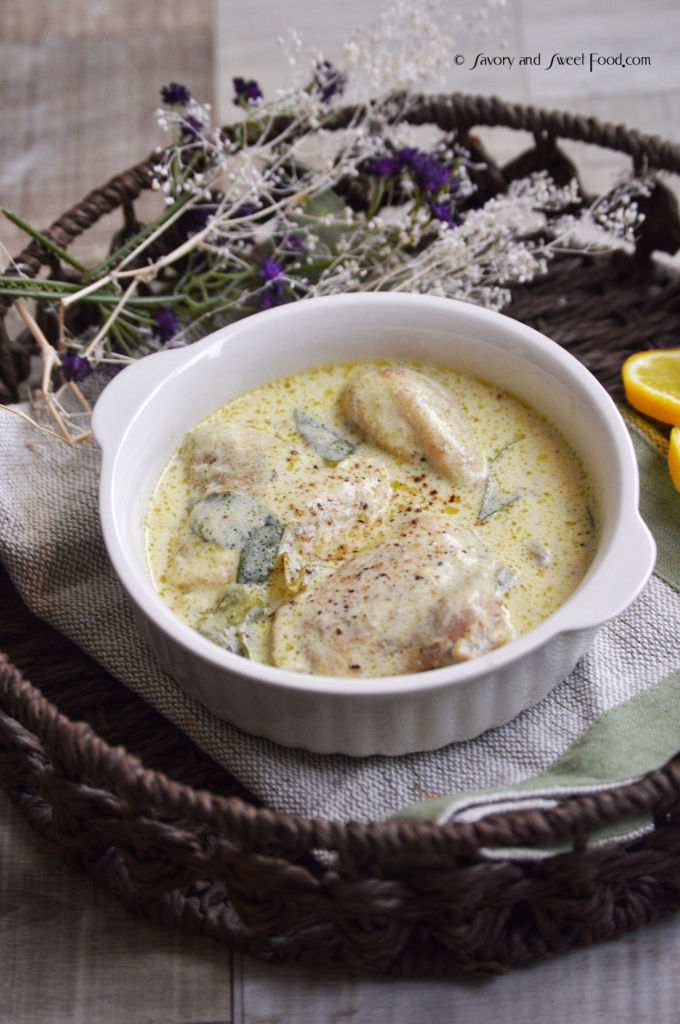 There is this one person….no, actually three people whom I should thank for this delectable contribution to the blog. My BFF, Nimeena; her sweet and ever so cheerful cousin sister, Fathima and Fathima's Mom in law who apparently is a great cook. This is fathima's MIL's creation, she is the one who came up with this and all of us are just carriers of this recipe. 😀 If you are reading this, thank you too much Aunty for this recipe. Fathi and Nimna, thanks girls. <3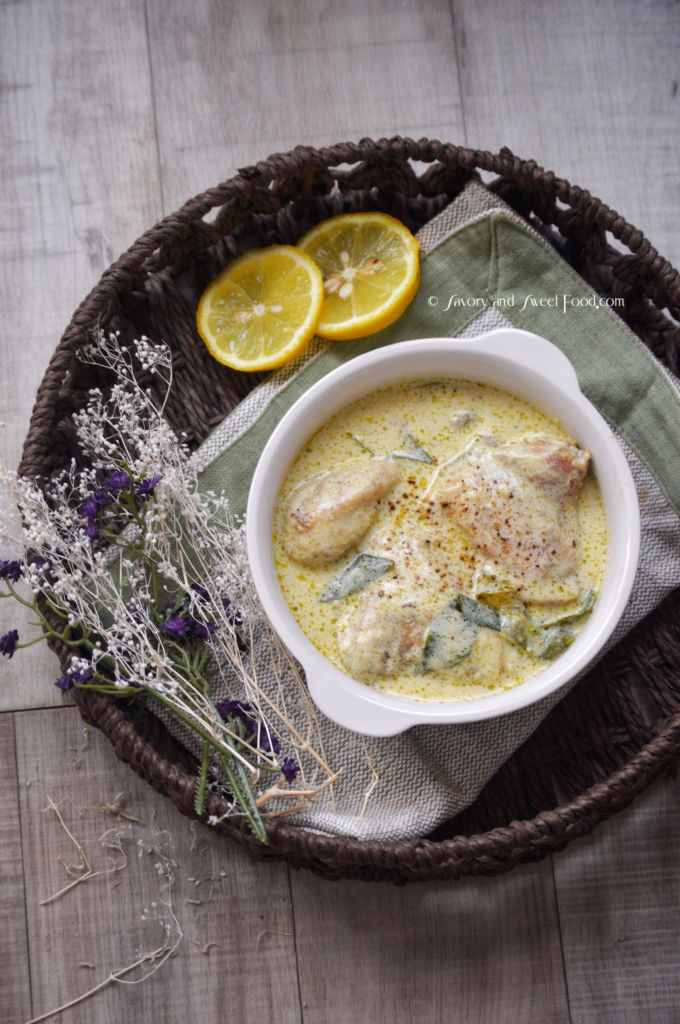 INGREDIENTS:
500g chicken
1/4 tsp black pepper
1/4 tsp turmeric powder
Salt to taste
1 cup water
15 cashew nuts
1 cup stock (read directions)@
1/4 cup cooking cream
5 green chillies (slit)
Curry leaves
Butter
NOTES:
This is supposed to be a thick curry, thicker than how it is seen in the pictures. 🙂
You can add black pepper in the end if you like.
DIRECTIONS:
Cook the chicken with pepper, turmeric, water and salt. (I pressure cooked mine (1 whistle)).
Separate the chicken and stock. Blend the stock with cashew nuts or make a paste of cashew nuts and mix it with the stock.
Shallow fry the chicken in little oil till browned on high heat. Keep aside.
In the same pan, add butter. Add curry leaves and green chillies.
Once you get the nice aroma from the curry leaves and chillies, pour in the stock plus cashew nuts.
Let it boil, once the gravy thickens pour in the cream.
Drop in the fried chicken and simmer on low for 5 minutes.
[yumprint-recipe id='260′]